Important information about Post Office Accounts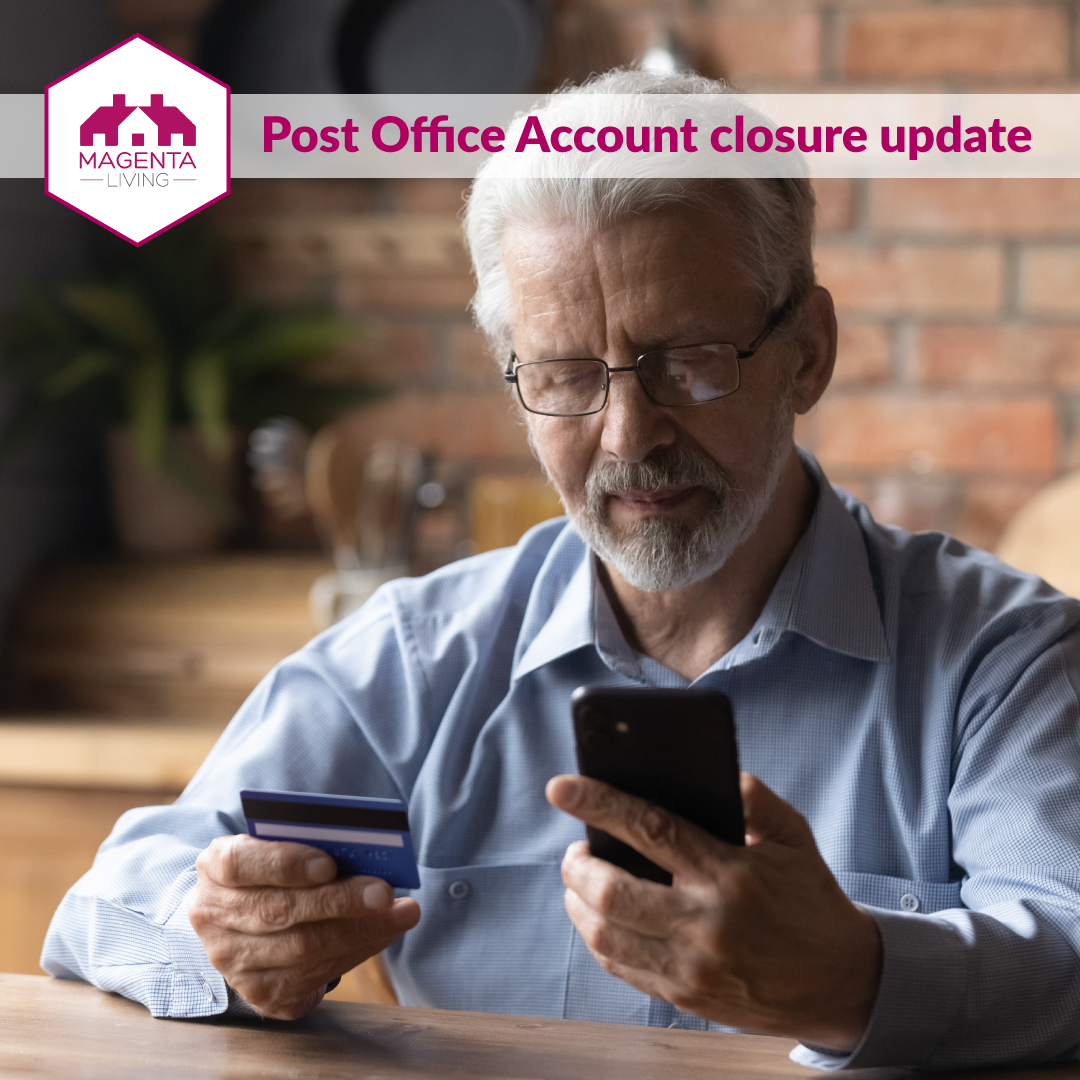 Important update:
From November 2021, the Department for Work and Pensions (DWP) and HM Revenue & Customs (HMRC) will stop making payments, including Universal Credit, tax credits or your state pension, into Post Office Accounts. The DWP will be sending out letters to everyone who will be affected over the coming months, explaining what your next steps are.
Here are some things you need to know:
Your benefits or state pension payments will not stop, and your payment dates will not change. The only change is that you will no longer be able to use a Post Office account to draw out your money.
You will still get your payments but you will have to access to a bank account to draw out your money.
You have until November 2021 or before ideally to open a new bank account.
When you have opened your new bank account you should inform DWP (or HMRC) and provide them with your new bank account details. You call DWP (or HMRC) on 0800 085 7133 or by post if you have received the letter from DWP or HMRC.
If you need help applying for a bank account online you might want to ask a trusted friend or family member, the process should be straightforward enough so you can take your time and do it yourself if you prefer.
If you require further information about your Post Office card account closing, please head over to the Money Advice Service by clicking the link: https://www.moneyadviceservice.org.uk/en/articles/what-to-do-now-your-post-office-card-account-is-closing.
Alternatively, if you would like any further help or guidance from Magenta Living, you can contact our Financial Inclusion Team on 08081009596 or email them at financialinclusionteam@magentaliving.org.uk.