We've struck Gold with our Investors in People result!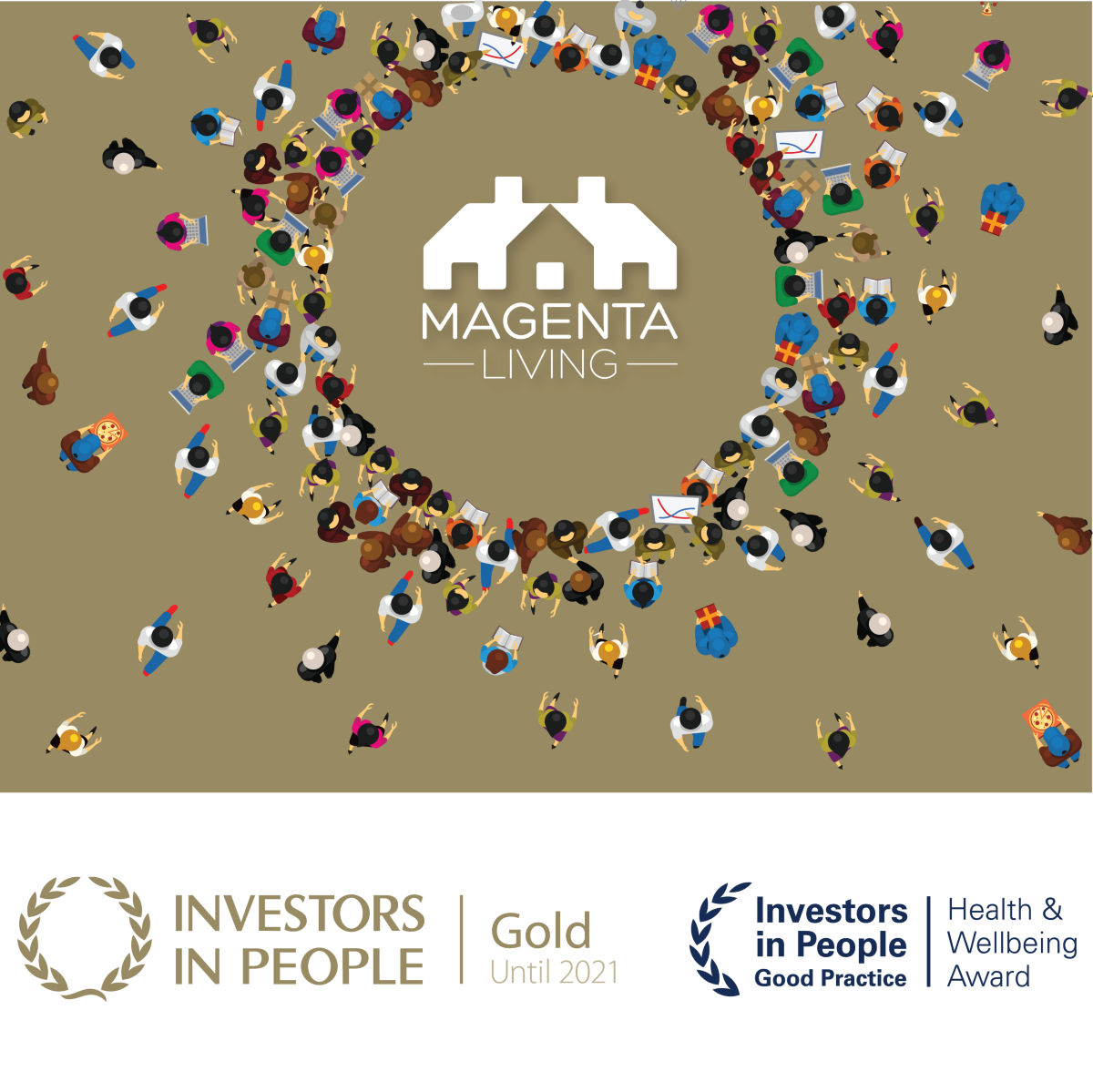 Brian Simpson, Chief Executive of Magenta Living said:
"I'm delighted to announce that following a recent assessment from Investors In People (IIP), we have been re-awarded Gold status. This is excellent news for all staff here to end the year with and I'm really proud of this achievement. This also confirms how staff have engaged with our five-year Corporate Plan that we launched in April, of delivering our new Vision of vibrancy and excellence, Vibrant … homes, lives, neighbourhoods and shows how staff are delivering our values and strategic objectives, our VIBE in the roles that they do.

"Along with this, we have also been awarded the IIP Health and Wellbeing Best Practice Award which further confirms our commitment to staff around health and wellbeing here at Magenta Living. This year we implemented a gym which is available for all staff to join with several fitness classes also taking place. Staff have also been involved in training courses, reviewing and implementing policies and taking part in various staff events. It is so important to ensure we have a healthy and motivated workforce which ultimately reflects on the service we provide to our customers.
"The IIP process is very thorough with lots of evidence gathering, interviews with staff and surveys. This is a real testament to everyone who has been involved to achieve Gold again and we look forward to working towards receiving Platinum over the coming years."