Wirral Ark re-opens Mary Cole House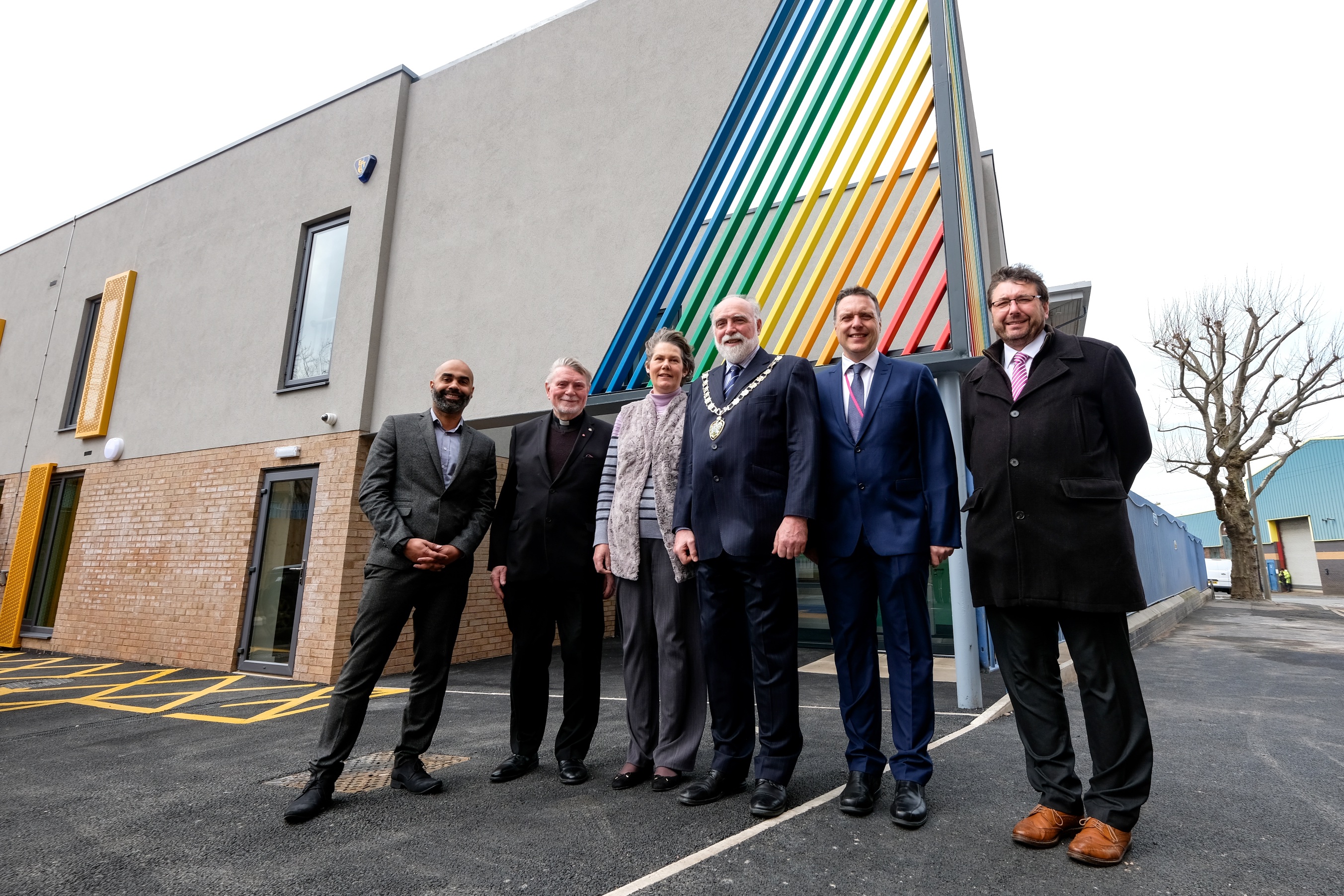 Wirral Ark has reopened Mary Cole House following comprehensive renovation works. Mary Cole House will once again provide a vital homeless prevention, support and accommodation service to many people who face homelessness in Wirral.
This multi million pound project was funded by Homes England and Wirral Council and was project managed by Magenta Living on behalf of the Ark. The renovations included a part demolition and refurbishment of the existing building with a wraparound new build extension.
Mary Cole House provides accommodation for up to 27 people with each room having its own en-suite shower room. The accommodation also comprises of a kitchen/dining room, a lounge, training room and a chapel. It will also offer a palliative care service. As well as accommodation, Mary Cole House also offers wider services such as a 'controlled drinking environment' which provides a safe place for those who would otherwise be street drinking and a nurse drop in service for homeless people requiring treatment for minor ailments.
Cllr Geoffrey Watt, Deputy Mayor of Wirral said: "The Deputy Mayoress and I were delighted to meet Ark trustees and staff, together with representatives from Magenta Living, at the re-opening of Mary Cole House and to see the greatly enhanced facilities that will enable Wirral Ark to continue providing this vital service to homeless people."
Paul Anson, Director of Business Growth at Magenta Living said: "The new facilities at Mary Cole House are so impressive and it is a great representation of how successful our partnership with the Ark Project has been. We will continue to support Wirral Ark in their outstanding work helping the homeless in our communities and continue our valuable partnership."